Terms & Conditions
Making A Purchase
Making a purchase could not be easier.
Just browse our store, and add any items that you wish to buy into the shopping cart. After you have finished your selection, click on 'Shopping Cart' and then press 'Checkout' and you will be asked for a few details that we need to be able to complete the order.
We accept the following credits for payment VISA, VISA Electron, Maestro, Delta, Solo and Mastercard. If you are shopping from North America or anywhere else, place your order and your credit card company will convert the transaction to US Dollars or your own currency.
When confirmation of order is received, this is to indicate that we have received your order. It does not indicate that a contract exists between us. We will indicate acceptance of your order, and hence a contract between us, when we send you an invoice. We have included this term to protect us in the case that a mistake has been made in pricing, we have inadvertently under-priced goods, or we are no longer able to supply a particular product for some reason. In the case of a change of price, we will always contact you first to ensure that the price is acceptable.

Shipping And Handling
UK Royal Mail Postage Free

NON UK DELIVERY RATES
Due to the increase in Royal Mail postage charges we have had to split our postage prices into Europe, World 1, 2 and 3 (USA) to cover the cost, for more information please visit Royal Mail - https://www.royalmail.com/international-zones
Please see tables below for the P&P cost - orders over 9 units will be sent international signed for.
For orders over 16 units please ring the office on 01923 281281 or email info@avidgroup.co.uk
***DUE TO BREXIT UNFORTUNATELY WE CAN NO LONGER SHIP TO THE 27 EU COUNTRIES***

QTY EUROPE
1. £4.50
2. £5.50
3. £7.50
4. £7.50
5. £9.00
6. £9.00
7. £10.00
8. £10.00
9. £11.00
10. £14.00
11-16. £14.75
QTY WORLD 1
1. £5.00
2. £6.00
3. £9.00
4. £9.00
5. £10.00
6. £10.00
7. £11.00
8. £11.00
9. £11.00
10. £14.00
11-16. £15.00
QTY WORLD 2
1. £6.00
2. £8.00
3. £11.50
4. £11.50
5. £12.50
6. £12.50
7. £14.00
8. £14.00
9. £15.00
10. £17.50
11-16. £19.00
QTY WORLD 3 (USA)
1. £5.00
2. £6.50
3. £13.50
4. £13.50
5. £14.00
6. £14.00
7. £16.00
8. £16.00
9. £17.50
10. £20.00
11-16. £22.00








Delivery Schedule
We aim to dispatch your order within 24 hours by Royal Mail.

Delivery for UK order usually takes 3-5 working days and for Non UK order usually take 7-10 working days from date of posting, but may take longer if circumstances beyond our control disrupt postal services.

Missing Or Delayed Order
Delivery usually takes 3–5 working days (from date of posting), but we need to wait 21 days before being able to investigate this matter further. If you believe your item has been lost, and 21 days have passed please either email info@avidgroup.co.uk or call 00 44 (0) 1923 281 281.

Faulty Or Damaged Item
You may return any item that was faulty or damaged when received for a replacement or a full refund. We will refund your card once we have received and processed the item.

Duplicate Or Incorrect Item
You may return any duplicate or incorrect item sent to you as a result of our error for a full refund. We will refund your card once we have received and processed the item.

Unwanted Item
You may return any unopened item within 7 days of receiving it, for a full refund. We will refund your card once we have received and processed the item.
We cannot refund or exchange an opened item unless it is faulty, or if the item was sent to you through our error.
Back Orders
If your item is not in stock, we will back order for you. You will always be emailed with the option to cancel your order if you would rather not wait.

Credit Card Security
We know of no documented cases of credit card fraud using our shopping system over the Internet. All credit card numbers are encrypted in the software when the order is placed using 128 bit encryption. They are only decrypted after they reach our computer. They are not held in clear text on any web site.

Privacy Policy
AVID Ltd will not disclose buyers' information to third parties other than when order details are processed as part of the order fulfilment. In this case, the third party will not disclose any of the details to any other third party.

Cookies are used on this shopping site to keep track of the contents of your shopping cart, to store delivery addresses if the address book is used and to store your details if you select the 'Remember Me' Option. They are also used after you have logged on as part of that process. You can turn off cookies within your browser by going to 'Tools | Internet Options | Privacy' and selecting to block cookies. If you turn off cookies, you will be unable to place orders or benefit from the other features that use cookies.Data collected by this site is used to:
a. Take and fulfill customer orders
b. Administer and enhance the site and service
c. Only disclose information to third-parties for goods delivery purposes.
Returns Policy
Your rights to return goods are protected under the EU Distance Selling Directive which can be found at http://www.hmso.gov.uk/si/si2000/20002334.htm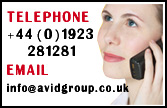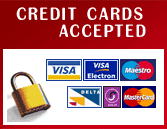 <!div class="leftMenu"> <!div class="blueMenu">